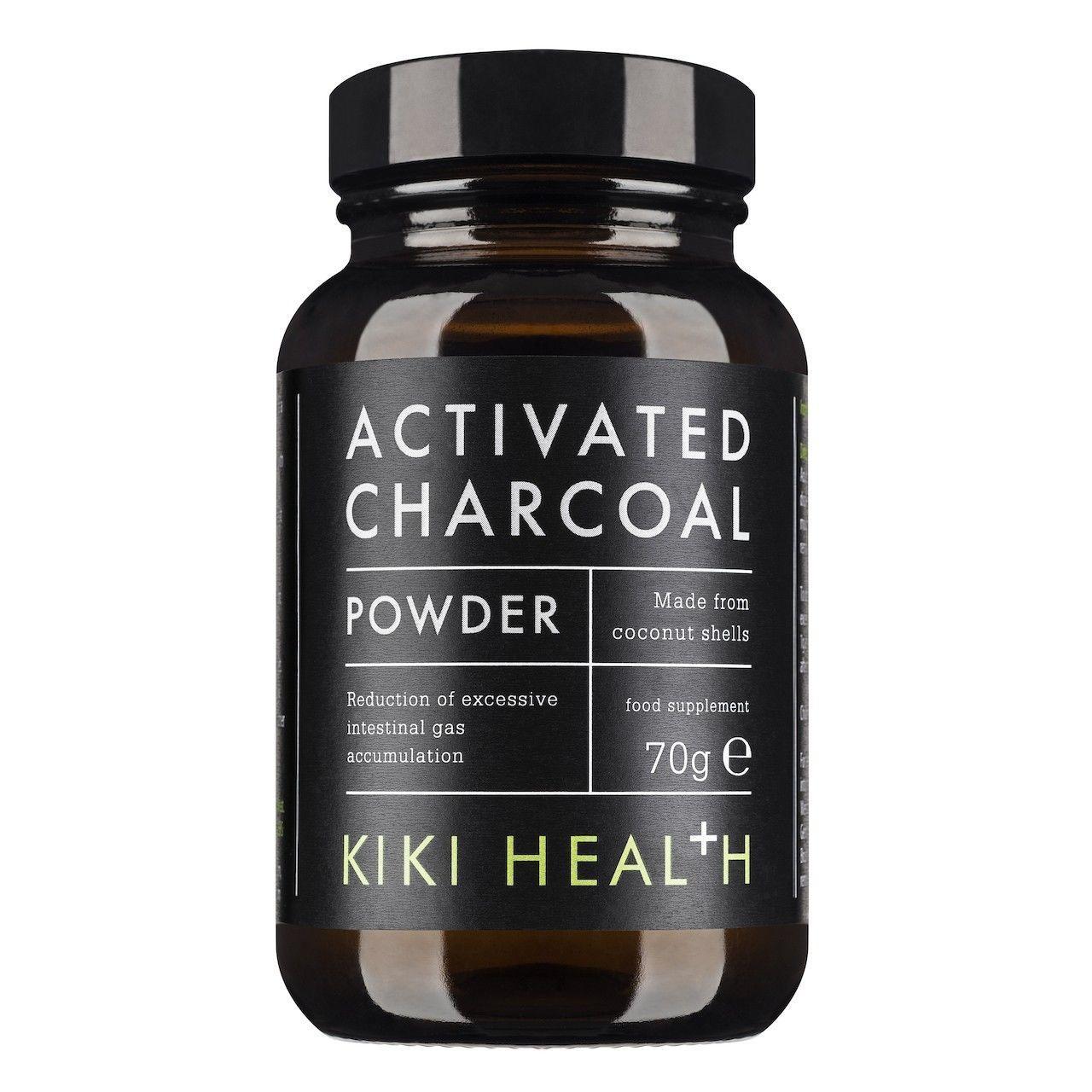 Activated Charcoal Powder | 70 g | Kiki Health
KIKI Health
KIK050
Product Description

Supplement Facts

Usage Guide
KIKI 's Activated Charcoal is produced from coconuts which has been highly purified with steam to remove any contaminants for use as a food grade active ingredient.
It is a finely reduced powder (5-10 microns), which presents a huge surface area for the absorption of unwanted substances. When taken orally or used on teeth or skin it works as a sponge to soak up contaminants.
The beneficial effect is obtained with 1 g which should be taken at least 30 minutes before and 1 g shortly after the meal.
✓ We're Here To Help!  0345 60 61 301 Mon-Fri (10am-4pm)
✓ FREE UK SHIPPING ON ALL ORDERS OVER £30!
✓ 5* Reviews Our Customers Love Us!
✓ Same Day shipping on orders placed before 1pm
100% Activated Charcoal
(Food grade)
Suitable for vegetarians and vegans.
Naturally free from gluten and wheat.
No artificial colours, preservatives, sweeteners or fillers.
✓ Contributes to reducing excessive flatulence after eating
✓ Reduces excessive intestinal gas accumulation
✓ Provides Natural relief
✓ Odourless
✓ Food Grade
✓ Natural Teeth Whitener
✓ 100% Natural Ingredients
✓ Made from Coconut Shells
Adults & children over 12: 1 level teaspoon
dispersed in a glass of water, taken by
mouth immediately. Rinse with water to
remove any residue.
For teeth: Put a small amount of powder
into the palm of your hand.
Wet toothbrush and dip into powder.
Gently brush for 2 minutes.
Brush again with water or toothpaste to
remove residue.