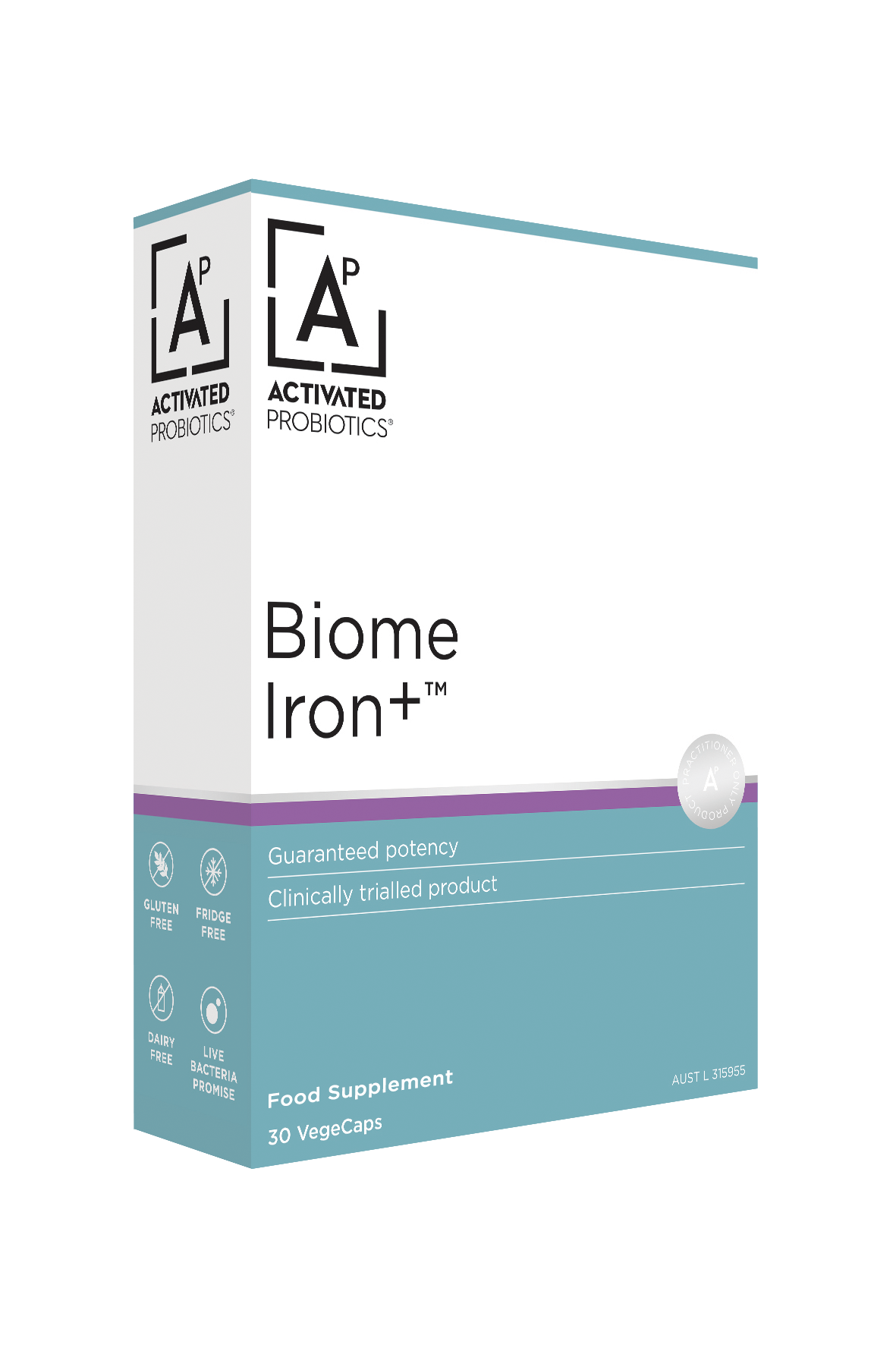 Activated Probiotics | Biome Iron + | 30 Capsules
Activated Probiotics
APIRO30C
Description

Ingredients

Usage Guide
Many population groups struggle to maintain normal iron levels, including menstruating women (particularly those with heavy periods), pregnant women, vegetarians and vegans, and people with chronic bowel diseases, such as Coeliac disease.
Biome Iron+™ Probiotic contains Lactobacillus plantarum 299v, a probiotic strain clinically proven to increase the absorption of dietary iron (1). We recommend prescribing Biome Iron+™ Probiotic as a stand-alone product, or alongside low-dose iron supplements (which contain <24mg elemental iron) to help maintain normal iron levels in the body. Biome Iron+™ Probiotic is safe for use in pregnancy, and can be used alongside prenatal vitamin and mineral supplements.
Nutritional Information
Serving Size:  1
Servings Per Container: 30

 

Amount Per Serving

Lactobacillus plantarum 299v (DSM 9843)

10 *BLB

Folic acid

30 mcg

Iron (as ferrous fumarate)

4.2 mg

Vitamin C (as ascorbic acid)

12 mg

Total live bacteria

10 BLB*

*BLB = Billion Live Bacteria
Adults: take 1 capsule daily (with or without food), or as directed by your healthcare practitioner. 
Warnings:
Vitamin and mineral supplements should not replace a balanced diet.
Not for the treatment of iron deficiency conditions.