Overview

Product Description

Supplement Facts

Usage Guide
Support the body in detoxifying and removing mercury and other heavy metals during removal of "silver" dental amalgams.
✓ We're Here To Help!  0345 60 61 301 Mon-Fri (10am-4pm)
✓ FREE UK SHIPPING ON ALL ORDERS OVER £30!
✓ 5* Reviews Our Customers Love Us!
✓ Same Day shipping on orders placed before 1pm
Metals Removal – Proper detox requires minimizing redistribution and reabsorption of mobilized metals†. With the help of IMD® and Modified Citrus Pectin, this product helps bind potentially harmful compounds that may be released during and after the removal of "silver" dental fillings, helping to prevent reabsorption.
Gut Soothing – The prebiotic fibre acacia gum helps soothe and fluidize the gut to address occasional constipation often caused by binders.
Antioxidant Rich – It is widely known that, buffered vitamin C is a universal antioxidant that helps protect the body from the effects of free radicals and supports immune function. Buffered to help minimize any GI discomforts associated with vitamin C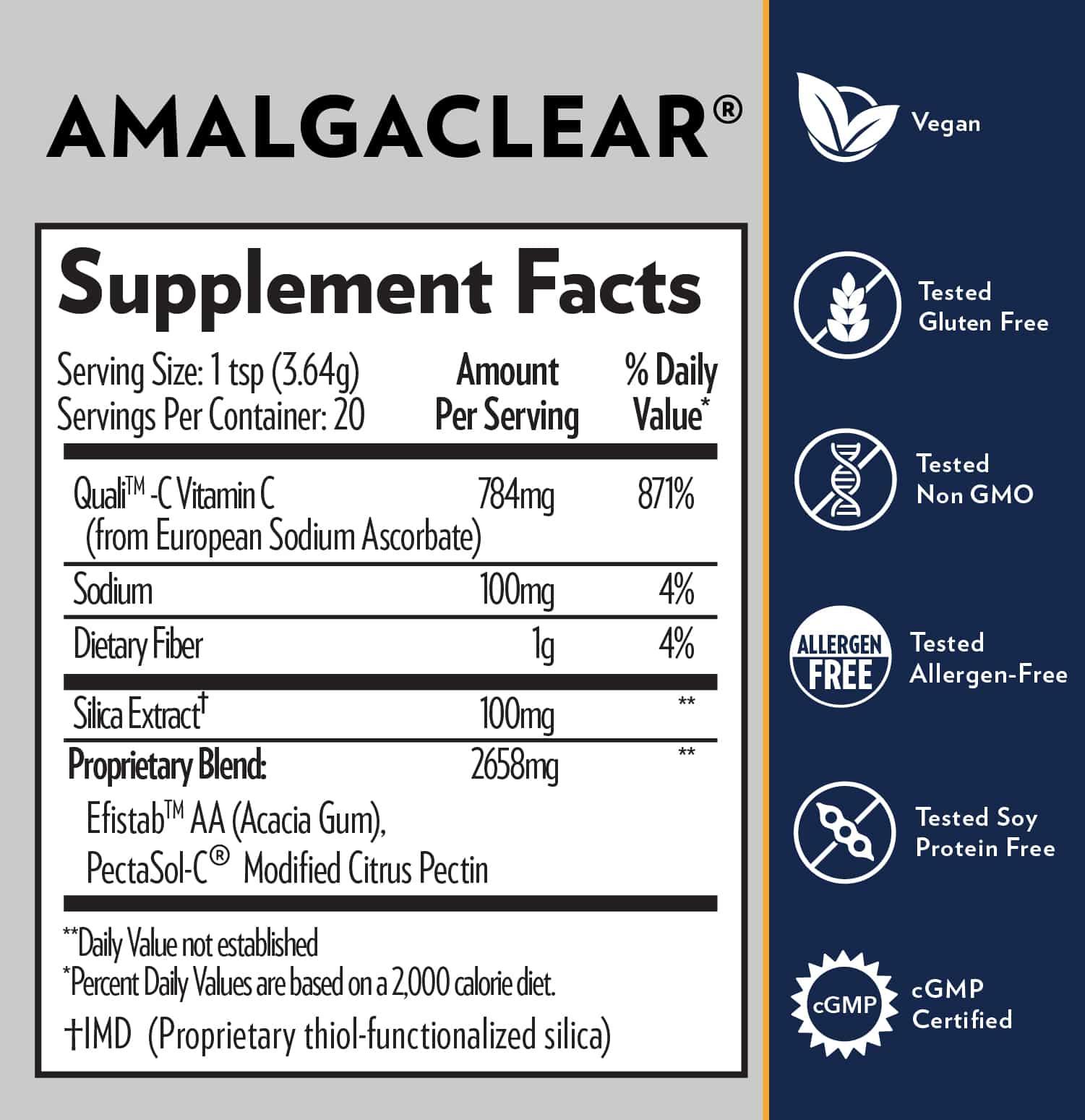 Mix 1 rounded teaspoon into 8 ounces of water once per day or as directed by a healthcare professional. Take 30 minutes before or 2 hours after meals or medications. If pregnant, consult a physician before use.