Description

Features

Ingredients

Usage Guide

How It works
Sixteen Whole Foods: Diverse Fiber 16X Powder contains sixteen different powders in one to provide soluble, insoluble, prebiotic, short-chain, and long-chain fiber as well as energy, vitamins, and nutrients. These essential fibers support cleansing and detox.
Promote Digestive & Overall Health: 9 green powders and 7 kinds of fiber to support the reduction of symptoms such as bloating, constipation, excess gas, and other gut problems.
Convenient Capsules 2500 mg/Serving: Diverse Fiber 16X packs whole foods into one simple capsule so you get the nutrients of super greens, the benefits of fiber, and the power to support your health — all in one capsule.
✓ We're Here To Help!  0345 60 61 301 Mon-Fri (10am-4pm)
✓ FREE UK SHIPPING ON ALL ORDERS OVER £30!
✓ 5* Reviews Our Customers Love Us!
✓ Same Day shipping on orders placed before 1pm
Digestive Support
Reduce bloating, constipation, excess gas, and other digestive issues.

Super Greens
Nine super greens to reduce oxidative stress.
Convenient Capsules
Take 4 capsules once or twice daily with water.
Diverse Fiber Sources
Seven kinds of soluble and insoluble fibers.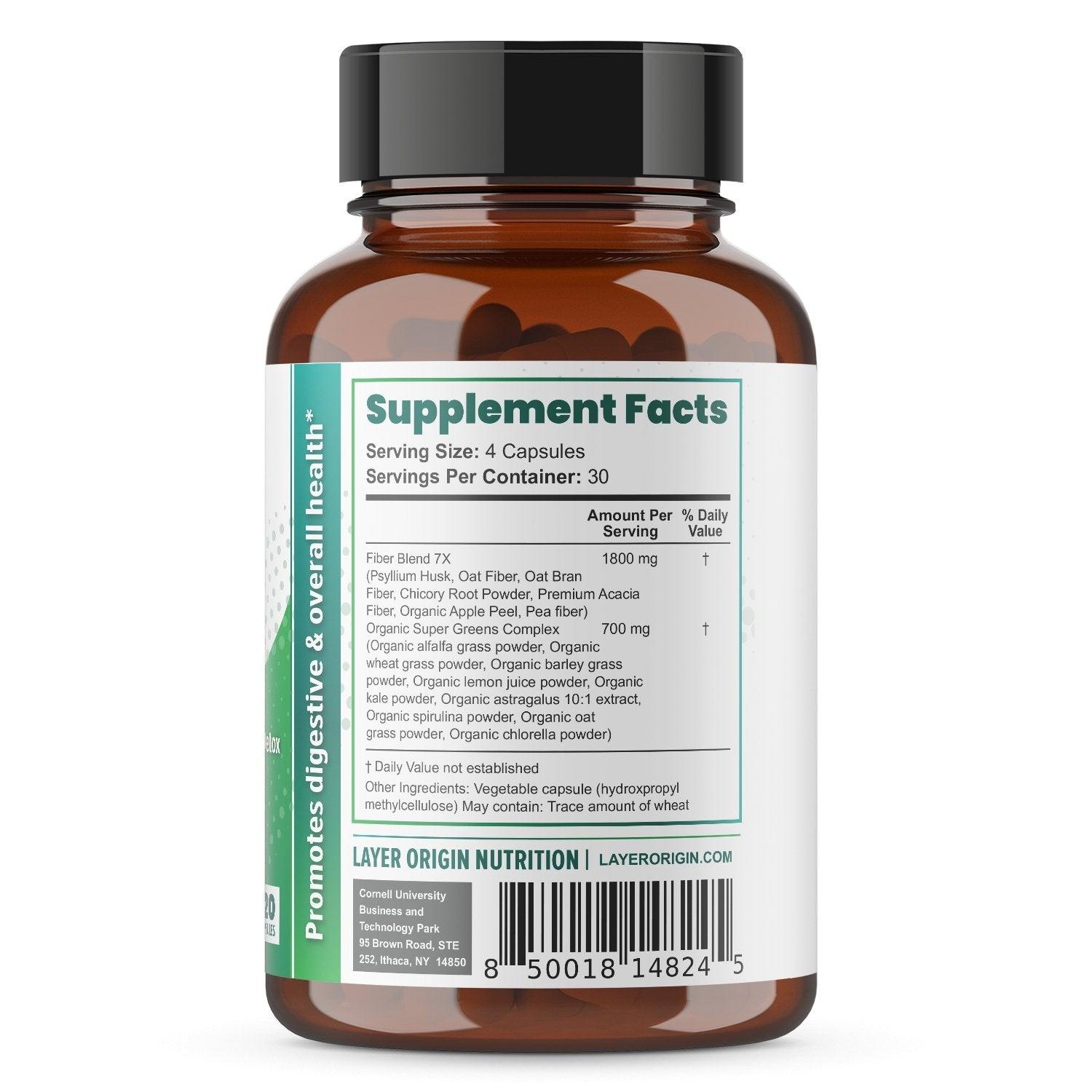 Suggested use:-
For best results, please take 1-2 Capsules per day or as directed by your healthcare professional.
Do not exceed 12 Capsules per day
Warnings:-
Do not use this product if you are pregnant or breastfeeding or under the age of 18
If you have a medical condition or are taking prescription drugs, consult your physician prior to use
Keep out of reach of children
How It Works
Eating more diverse fiber from different sources translates to more balanced, richer, and diverse gut microbiota.