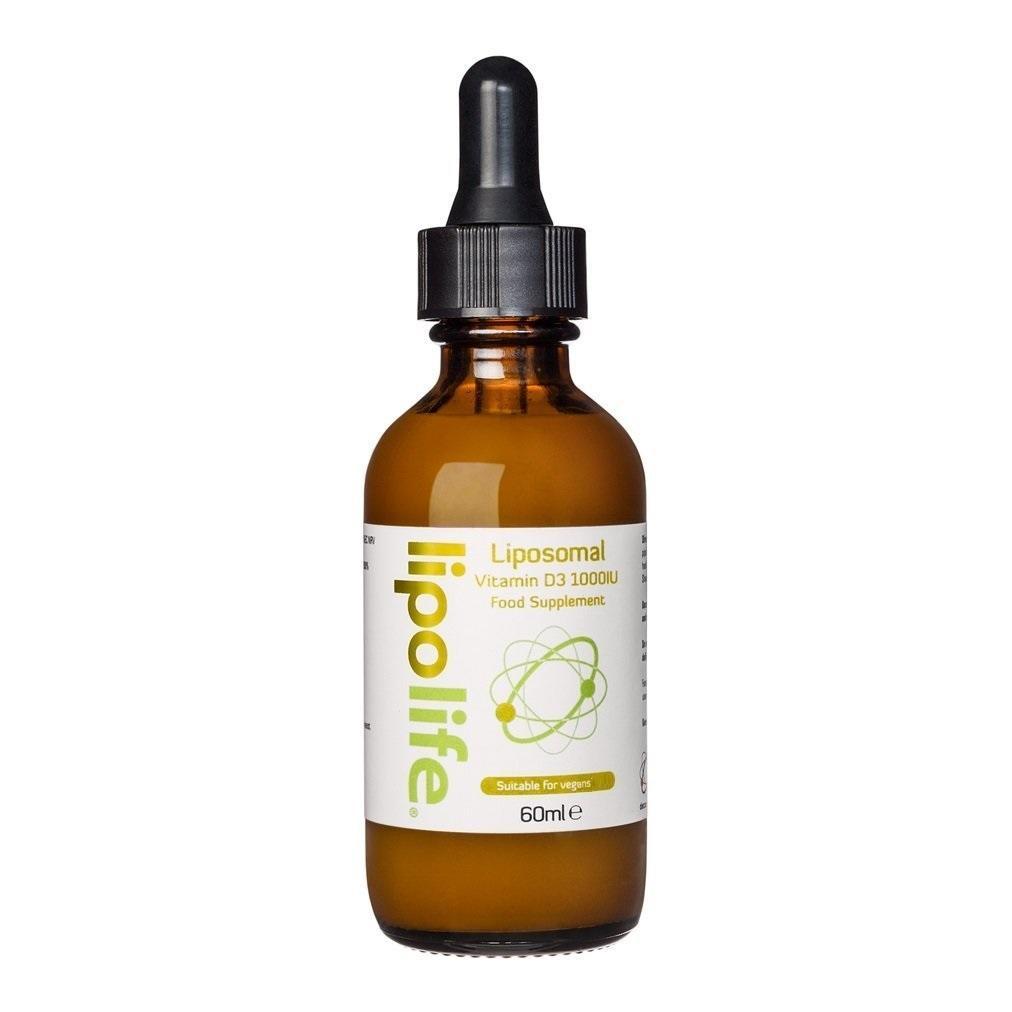 Lipolife Vitamin D3 1000IU - 60ml - Liposomal
Lipolife®
LIPOD3
LIPOLIFE VITAMIN D3 - LIPOSOMAL 60 ML
Lipolife Vitamin D3 delivered directly into your cell.
Lipolife Vitamin D3 uses micro Particle technology for optimum absorption.
Delivers 1000IU Vitamin D3 (as cholecalciferol) per 1 ml serving.
✓ We're Here To Help!  0345 60 61 301 Mon-Fri (10am-4pm)
✓ FREE UK SHIPPING ON ALL ORDERS OVER £30!
✓ 5* Reviews Our Customers Love Us!
Nutrient Information per serving (1ml)
Vitamin D3 (as cholecalciferol) 25mcg / 1000IU
Phosphatidylcholine 100mg<
Ingredients:
Vitamin D3 (as cholecalciferol), Phosphatidylcholine (derived from non GMO sunflower lecithin), Water, Xylitol, Glycerol, Potassium Sorbate (preservative), Vitamin E (anti-oxidant), natural apricot and vanilla flavouring.
Take one measured pipette daily or as recommend by your healthcare professional.
Once opened, store refrigerated and use within 2 months.
Suitable for vegans - Gluten Free