Product Description

Supplement Facts
Ionic B12 – Provides 1,000mcg of Vitamin B12 per serving, plus a full spectrum of naturally-occurring ionic trace minerals in an ionic form. Vitamin B12 plays a crucial role in multiple metabolic functions, including enzyme production, DNA synthesis, hormone balance, and healthy nerve and cardiovascular function.† 
59 servings per bottle - Natural Grape Flavour
Ionic Single Minerals from Trace Minerals Research® are formulated individually to give you control over your personal health.
Absorption – Trace Minerals proprietary ionic formulation process combines single minerals and over 72 ionic trace minerals to create a unique blend, providing the body with bioavailable minerals so they can be easily absorbed.†
Control – You are a unique individual. Your body has different needs and not all supplements cater to those needs…until now. Unlike normal tablets and capsules, the metered dropper allows you to tailor and vary the serving size based on recommendations from your healthcare professional. Now you can take control of your health!
Quality – Each mineral complex is formulated in a cGMP certified facility using pharmaceutical-grade minerals to give you the highest quality liquid single mineral supplement.
✓ We're Here To Help!  0345 60 61 301 Mon-Fri (10am-4pm)
✓ FREE UK SHIPPING ON ALL ORDERS OVER £30!
✓ 5* Reviews Our Customers Love Us!
✓ Same Day shipping on orders placed before 1pm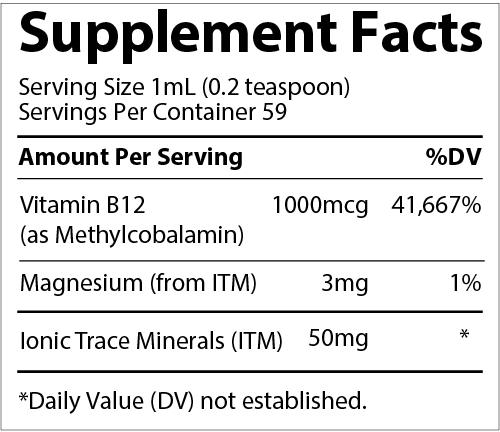 ALLERGEN INFO
NO KNOWN ALLERGENS. GLUTEN FREE. VEGAN. NON GMO
WARNING: Consult your healthcare provider if you are pregnant, nursing, taking any medication or have any medical conditions. Keep out of reach of children.