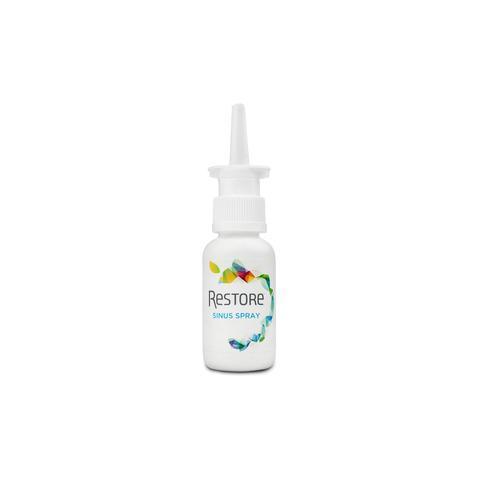 Sinus Spray of Restore
ION Biome | ION Gut
RESNAS
30-day supply* 
Ultra Fine Mist to Soothe & Hydrate
Restore Sinus Spray is designed to help you cleanse, soothe, and hydrate the delicate membranes lining your nasal passages.
Start your daily beauty and hygiene regimen by gently flushing your sinuses with Restore's proprietary blend of trace minerals suspended in purified water. It's the perfect rinse for the dust, pollen, and other airborne particulates and irritants we are exposed to in our daily environment.
✓ We're Here To Help!  0345 60 61 301 Mon-Fri (10am-4pm)
✓ FREE UK SHIPPING ON ALL ORDERS OVER £30!
✓ 5* Reviews Our Customers Love Us!