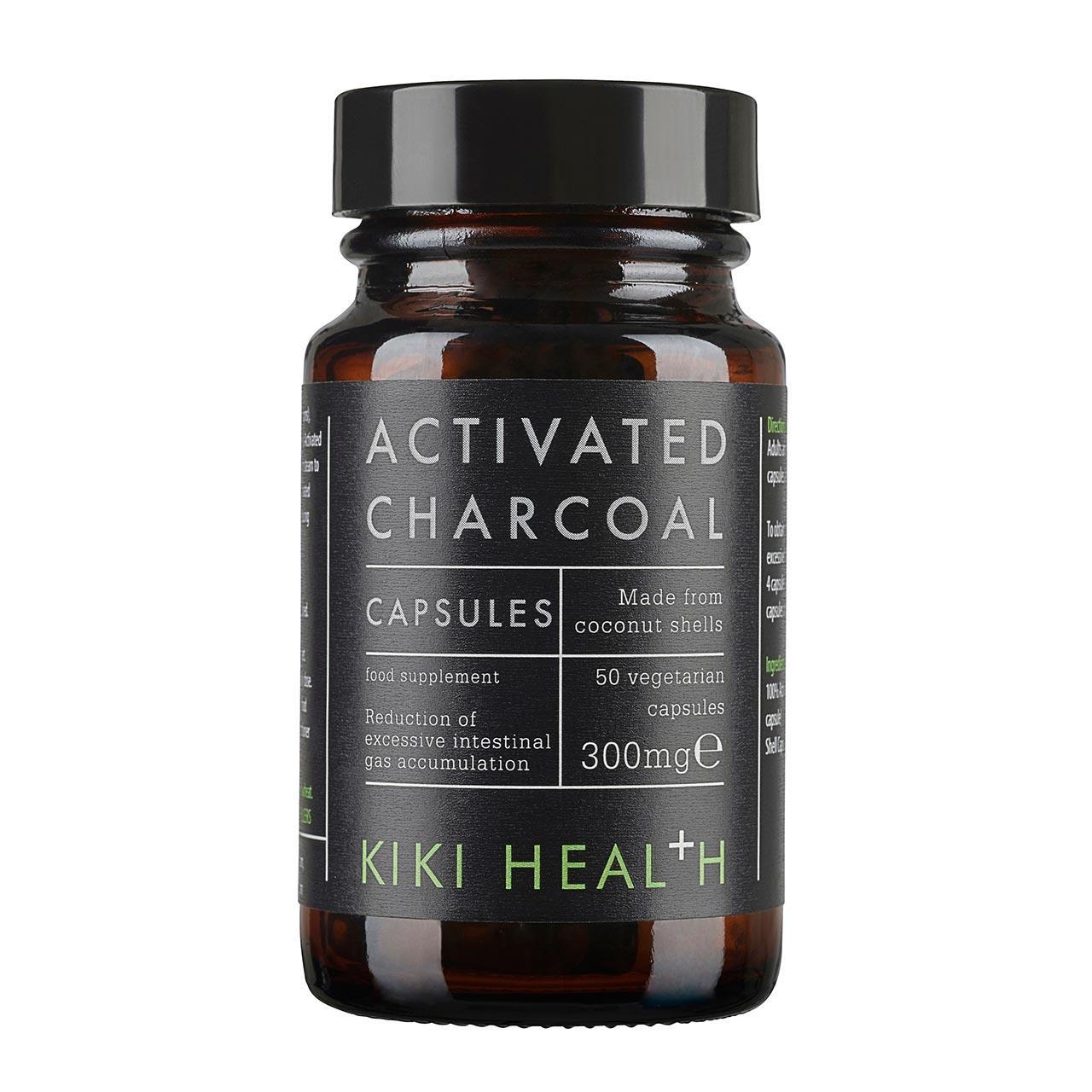 Activated Charcoal | 50 veg capsules | Kiki Health
KIKI Health
KIK051
Overview

Supplement Facts

Usage Guide
KIKI's Activated Charcoal Capsules are made using a finely reduced powder (5-10 microns), which presents a huge surface area for the absorption of unwanted substances. So when taken orally it works as a sponge to soak up contaminants. 
The beneficial effect is obtained with 1 g which should be taken at least 30 minutes before and 1 g shortly after the meal.
KIKI 's Activated Charcoal is produced from sustainable coconuts which has been highly purified with steam to remove any contaminants.
✓ We're Here To Help!  0345 60 61 301 Mon-Fri (10am-4pm)
✓ FREE UK SHIPPING ON ALL ORDERS OVER £30!
✓ 5* Reviews Our Customers Love Us!
✓ Same Day shipping on orders placed before 1pm
100% Activated Charcoal (300mg per capsule)
Capsules: Vegetable cellulose
Suitable for vegetarians and vegans.
Naturally free from gluten and wheat.
No artificial colours, preservatives, sweeteners or fillers.
✓ Contributes to reducing excessive flatulence after eating
✓ Reduces excessive intestinal gas accumulation
✓ Provides Natural relief
✓ Odourless
✓ Natural Teeth Whitener
✓ 100% Natural Ingredients
✓ Made from Coconut Shells
Adults and children over 12 years: Take 2 – 4 capsules after meals, 3 times a day with water.