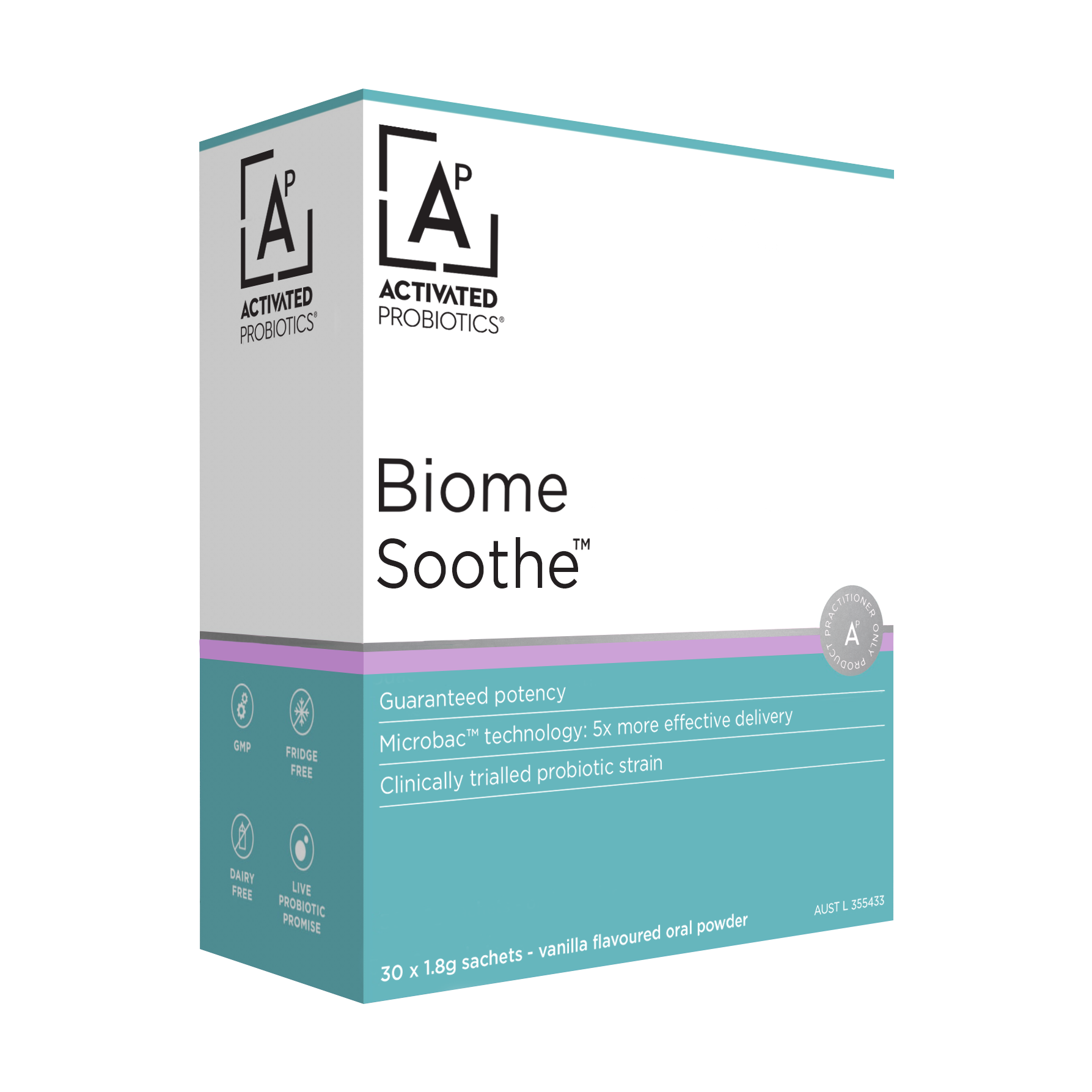 Activated Probiotics | Biome Soothe | 30 Sachets
Activated Probiotics
APECZ30F
Description

Ingredients

Usage Guide
Biome Soothe Probiotic helps to reduce the symptoms of mild eczema.
Biome Soothe is a targeted live bacteria supplement with a specific strain found to target aspects of the gut-skin axis in a number of human clinical trials.
Biome Soothe is microencapsulated to help protect live bacteria against the harmful effects of stomach acid and is available as a fast-melt, naturally sweetened vanilla flavoured powder in single-serve sachets.
Reduces symptoms of mild eczema 
Relieves itchy skin associated with mild eczema
Helps reduce the occurrence of symptoms of mild eczema
Microbac technology: 5x more effective delivery 
Guaranteed potency
Clinically trialled probiotic strain
Nutritional Information
Serving Size: 1 sachet
Servings Per Container: 30

 

Amount Per Serving

%Daily Value

Lactobacillus salivarius LS01 (DSM 22775)

2 BLB*

†

Total live bacteria 

2 BLB*

 

† Daily Value not established.

*BLB = Billion Live Bacteria*
Adults and children over 2 years: take one sachet daily, or as directed by your healthcare practitioner. Dissolve straight in the mouth, or add to water, milk, or yoghurt. 
If symptoms persist, talk to your healthcare practitioner.