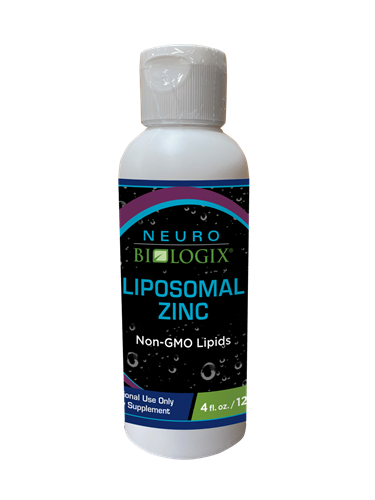 Liposomal Zinc | 120ml | NeuroBiologix
NeuroBiologix
NB1534
Overview

Features

Ingredients

Usage Guide
One of the most abundant and important minerals in our bodies, zinc is involved in over 300 enzymatic biochemical reactions. Zinc supports immune function, male hormone production, prostate health, glucose metabolism, as well as taste and smell.
Zinc supplements are normally well absorbed; however, some people experience stomach upset after taking zinc. Our liposomal zinc envelops the zinc in a layer of phosphatidylcholine, which enhances absorption and can reduce gastrointestinal upset.
✓ We're Here To Help!  0345 60 61 301 Mon-Fri (10am-4pm)
✓ FREE UK SHIPPING ON ALL ORDERS OVER £30!
✓ 5* Reviews Our Customers Love Us!
✓ Same Day shipping on orders placed before 1pm
Features

Product Benefits:
* Supports immune function*
* An essential antioxidant*
* Promotes normal glucose metabolism*
* Benefits skin health and wound healing*
*This product is not intended to diagnose, treat, cure, or prevent any disease. Not to be used by pregnant women.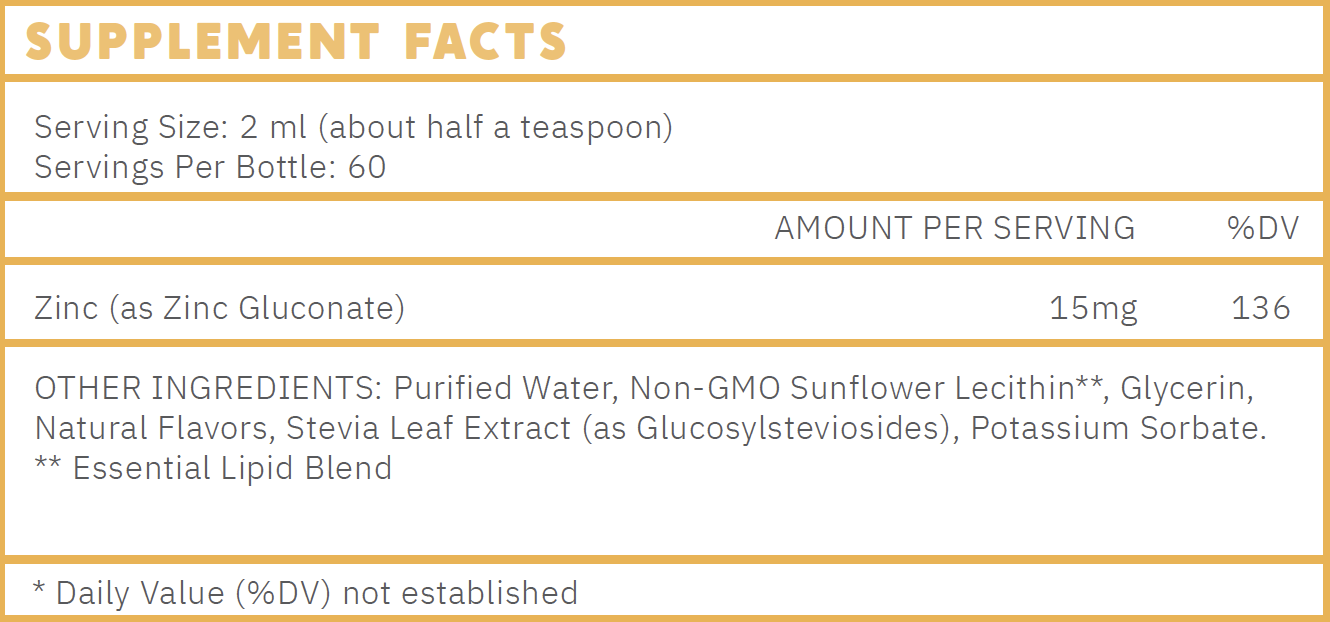 Directions: As a dietary supplement, take 2ml (about half a teaspoon) daily in water or juice, or as directed by your healthcare professional. Use within 75 days of opening.

Shake before using. If unopened, store in a cool, dry place. Refrigerate after opening.

As with all dietary supplements, seek the advice of your qualified healthcare provider prior to the use of this product. Pregnant or lactating women and persons under 18 years of age should consult their qualified healthcare provider prior to use.

This product is intended for oral use only.